Employment Opportunities
Are you currently seeking employment in Sioux Falls? Want to work in a productive and fulfilling environment surrounded by fun and committed people? Marv's Body Shop might be the company for you!
Marv's Body Shop is an auto repair shop that has been of service to the Sioux Falls community for more than 45 years. We take pride in being one of the most trusted car repair centers in the city, only using high-quality parts and equipment in every job we do. Here, you will be working with skilled and knowledgeable people who are always determined to meet clients' expectations.
While we're mostly composed of car repair professionals, we have other job opportunities available as well. Here is a list of what comprises our team:
Body technician
Body tech helper
Customer service
Details
Estimator / Sales
Mechanic
Paint technician
Paint tech helper
Parts manager
Parts helper
Production manager
Porter
Service Adviser
Did you find what you are possibly looking for or something you think you could try and do great in? We encourage you to go for it!
We at Marv's Body Shop are very passionate about the work we do for the car owners of the Sioux Falls community. We understand that having and caring for a vehicle is no easy feat. This is why, to relieve our clients of their worries, we always put our best foot forward in repairing damaged cars and giving them back in tip-top shape.
Wouldn't you want to be a part of a crew that is this much dedicated to their service? Join our team at Marv's Body Shop today! Start by filling out the following form.
ABOUT THIS FORM
This employment form is a pre-application form from which we will determine whether or not to seek more information from you.
Fill Out This Form Completely
It is important that you fill out this form completely if you expect to be seriously considered as a candidate for this position.
Thank you!!!
Thanks for considering working with us. To learn more about Marv's Body Shop's job vacancies, feel free to contact us at your convenience.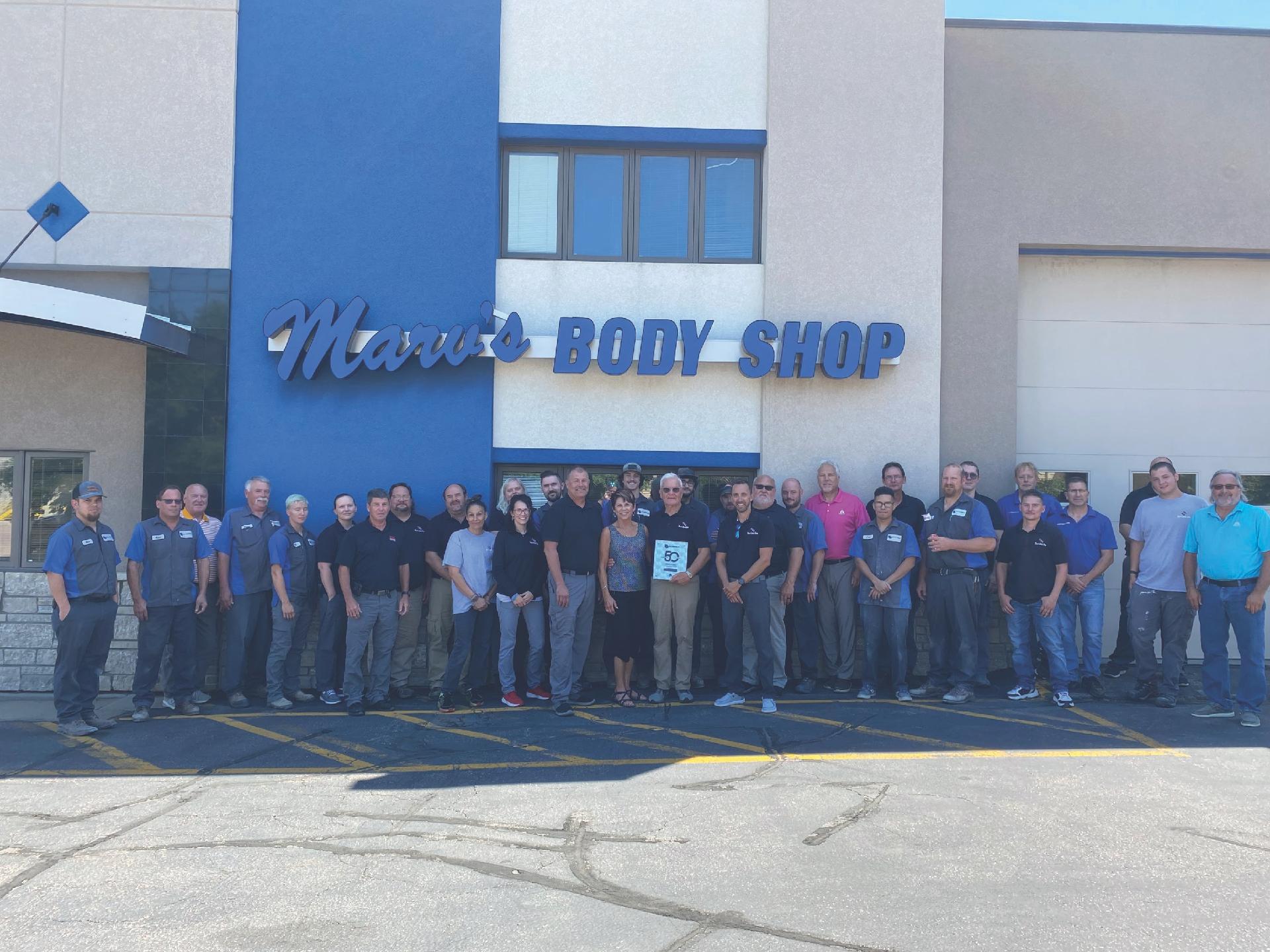 About Marv's Body Shop
As one of the leading car repair shops in Sioux Falls, SD, we pride ourselves in providing top-of-the-line auto repair services. By trusting Marv's Body Shop, you can have peace of mind that your car is in good hands. Our skillful team works hard in making sure that your car is running in optimal condition.
Need An Estimate? We can do that!